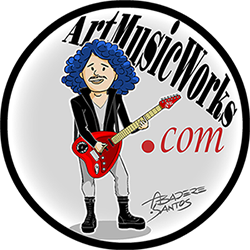 Hello sapiens & zombies!

It's me, Ann, the queenpin of awesomesauce blitz ;).

I run this web to share my personal ART such as INDIE Music compositions, Comix / Paintings, Journals, ARTicles. Doing these stuff keep me self-driven in many ways because they occupy my free-time, and I like that context!

And there are perks! Because I also interviewed some unsigned global INDIE musicians as an extra-mile support in the name of entertainment. Visit Awesomesauce Q&A.

In case you want to know recent stuff, read what's brewin' in my NOW page...

Enjoy and thank you for dropping by!