If Indiedom has John Wick, it has to be Dazmin D'Leon. She is a focused professional pianist who conquered her instrument as young as the masters have done it. Producing on her own, she captivates the scene with vibrant enthusiasm, a driven talent who shreds her whole being in the music. It is what I perceive while listening to her tracks! I invited her to choose to answer from my list of prepped musical questions, which I am excited to share with you.

How do you organize your thoughts and come up with great tracks?

"I am constantly thinking of new musical ideas. I am always looking for ways to be better and never settling for less."

What exactly do you like about making music?

"Music is very therapeutic for me and is my passion. I've been playing piano since before I could read or write. Music is my life."

What instrument/s do you play?

"I play piano, keyboard, organ, synth basically anything that has keys. I record using my Hammond XK-3c that my mom bought me when I was 7 years old. I connect my organ to my Focusrite Scarlett Solo 3rd Gen interface. I have a Yahama keyboard and Alesis V49 midi keyboard that I use to record other sounds such as Rhodes, synth, clavier and many other keyboard sounds.

I mainly record using the DAWs Logic Pro X and Reason which are two of my favorite programs."

What or who made you pick up and learn your favorite musical instrument/s?

"I started playing piano at age 4. I became interested in playing while I was at church one day. I heard and saw an organ and loved it! I begged my mom to get me lessons and a keyboard. After I kept bothering my mom for a keyboard she finally took me to get a keyboard. The first song I learned was Fur Elise by Beethoven as the age of 4 all by myself."

- That's one of my top favs from Beethoven, Dazmin! :) -- Ann
Which of your tracks is the most innovative or experimental? Why so?

"I feel like tracks like 'At Night,' 'Catch Me If You Can (featuring Ian Weinholtz),' and 'Level' were different not just for me but for my fans. The reason for that being I was uncertain about the tracks and felt that I stepped out of my comfort zone by using various unique sounds. These tracks are different from anything I've ever created. I also felt like I showcased my piano skills on tracks like 'Keys,' 'Concerned Face (featuring Jon Wolf),' and 'Blue Clouds (featuring Daniel Bautista).'

What is HOT music to you?

"I love all music but Hip Hop/Rap is my favorite genre to listen to."

Who is the musician you could be best associated with the most?

"I feel like Post Malone and I could make a really cool album together and would have the best live performances. He a really cool artist I'm a fan of his music and style."

If by chance, who would be that one band or artist you would like to jam with and why?

"I could definitely see myself playing with musicians like Mac Demarco, Charlie Puth and Rex Orange County. I feel like our musical talents and styles would collide great together."

What would you tell your favorite band/artist if you happen to meet one day?

"If I got to talk to Tupac Shakur I would tell him that he is my favorite artist/rapper and that his music makes me happy and motivates me in life and in my music. I would also ask him to record a song with me. I love Tupac I've listened to every song he has ever released. I'm his biggest fan, lol!"

If you are not doing music, what are your other interesting diversions?

"I love to go hiking. I go hiking whenever I have free time. It's a great way to get exercise and to get alone time. I also listen to my own music when I'm hiking which helps a lot when I'm working on my albums."

What is your most memorable experience as a musician?

"Winning a Scholarship at the age of 7 to Colburn Music School in LA for Classical Music."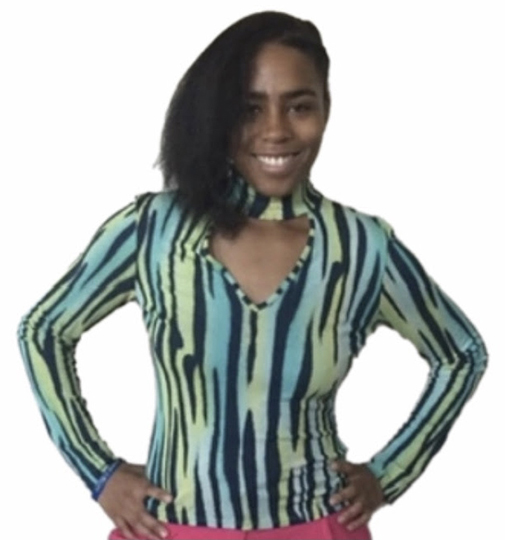 What is your funniest experience as a musician?

"The name of the first band I was in was called Caramelle. When I was in high school I was in a band which was always a dream of mine as a child. Here's our first song we wrote https://youtu.be/d7UZipWJzUY ."

Have you done interesting, weird quirks in the name of the music?

"I've have a few times where I had dreams about song ideas and woke up just to make those songs."

If you could turn back the clock, which musical year/decade would you choose? Explain.

"I would have loved to live in the 90s so that I could have seen Tupac in concert. There were so many artist that I would have loved to experience hearing in concert in the 90s. I would have loved to experience a time in music where social media and the internet did not exist."

Name your top 3 most influential musical figures of all time?

"Richard Smallwood - my favorite pianist

Tupac Shakur - my favorite rapper

Beethoven - my favorite composer "

Name your top 3 most favorite tracks from your discography.

"3 of my favorite albums:

1. '1997'
2. 'Dazmin D'Leon'
3. '23'

3 of my favorite songs:

1. 'Pure Gold'
2. 'Robin' - a song that was dedicated to my favorite aunt who passed away in 2019
3. 'Keys'"

BONUS Qs:
What one word best describes you as a musician?

"Prodigy."

Add your own interesting question (and answer it).

"My question: Who is your favorite artist to listen to right now?

My favorite artist to listen to right now would have to be J.Cole. There are so many reasons why one being he is my favorite rapper alive. I also admire his hard work and dedication towards music. I also love how he produces his own music and writes his own lyrics. My favorite album of his is 2014 Forest Hills Drive and my favorite song of his is A Tale of Two Citiez. I have so much respect for him and his music."

-o0o-
Visit Dazmin D'Leon's Stream Link:
https://distrokid.com/hyperfollow/dazmindleon/23-2