Aurore Sibley is a multi-instrumentalist and multi-talented indie musician who composes timeless songs. Being endowed with a charming voice completes her powerful stake in the grounds of Indiedom. Her music evokes warm emotion with compelling lyrics that will move you to listen as she sings. I will surely enjoy breezy cocktails with her magnetic tunes playing in the air or live acoustic gigs. I invited her to choose to answer from my list of prepped musical questions, which I am excited to share with you.

Briefly introduce yourself:

"Indie singer songwriter with a background in jazz and folk music. Pre-pandemic, I gigged with various folk and jazz groups throughout the years, but focused on self-produced solo work during the 2020 quarantine. Have since collaborated on songs with Barnaby Emsemble, Nathan Peter Illes and @2Me_Music, (forthcoming), all of whom I met through the Twitter indie music community."

Share your favorite quote or epiphany as a musician.

"Every act of perception, is to some degree an act of creation, and every act of memory is to some degree an act of imagination. Music is part of being human. Music, uniquely among the arts, is both completely abstract and profoundly emotional. -Dr. Oliver Sacks, Musicophilia"

What instrument/s do you play?

"I grew up playing classical piano and tuned into to jazz and blues in my late teens and early twenties, which is when I first started gigging with jazz groups, but I felt challenged by the jazz scene as I was pretty much always the only female instrumentalist so I left it behind and taught myself guitar and mandolin and began to play and listen to a lot of folk and Americana. I felt less pressure performing and more comfortable singing in that genre as well. I can also play the clarinet, recorder, percussion and a little fiddle, but piano is the only instrument I feel really accomplished playing."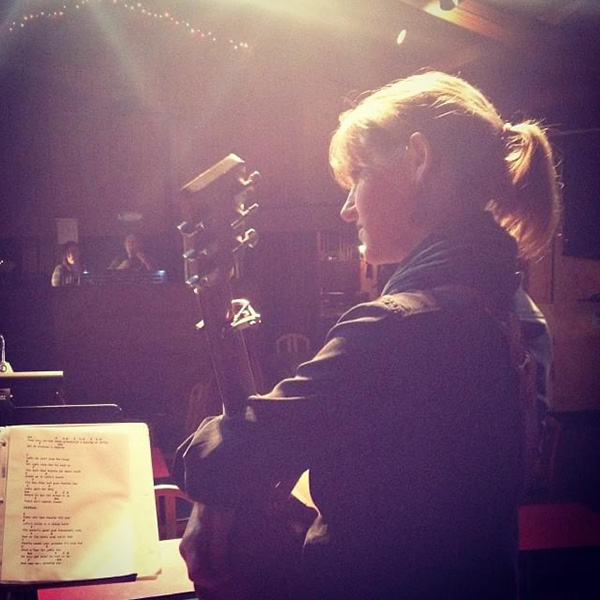 What exactly do you like about making music?

"It's a place where I can let go of my thoughts and get lost in the feeling of things a little more, it lifts me out of depression and anxiety and gives voice to a whole array of human emotions and experiences. And it allows you to connect with other people in a profound way."

How do you organize your thoughts and come up with great tracks?

"I usually hear a line with a melody in my head and go from there. Sometimes the song comes in parts and sometimes it just flows and I find the words and melody all at once. I tend to record the guitar and vocals first and then the keyboards or other instruments improvised over that. I've only recorded a dozen songs this way, all in the last year, so I'm still learning."

Who is the musician you could be best associated with the most?

"I think I aspire to be like Ruth Moody of The Wailin' Jenny's. She's an incredible vocalist and songwriter and also a fabulous instrumentalist. I aspire to be all three of those things as well and would prefer to be playing in a trio or quartet of like-minded musicians than to be a solo musician."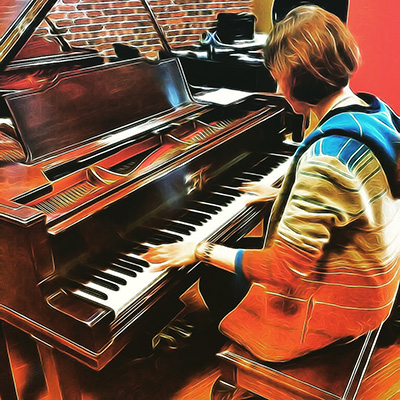 If you are not doing music, what are your other interesting diversions?

"I'm also a creative writer and have published essays, poetry and short stories and am querying a novel. Besides that, I'm a teacher, therapeutic body worker, and parent to two kids, a dog and a cat."

If you could turn back the clock, which musical year/decade would you choose? Explain.

"Oh, the roaring twenties or thirties in Paris, for sure."

If by chance, who would be that one band or artist you would like to jam with and why?

"Gillian Welch and Dave Rawlings because I LOVE singing harmonies and they have such an easy repore and seem so laid back so I wouldn't feel overly nervous and they're just incredible musicians."

Have you done interesting, weird quirks in the name of the music?

"I learned how to Yip when I sang with a Balkan choir for several years, (Mila vocal Ensemble), in Minneapolis. We sang in over a dozen different languages, mostly Slavic, and always had to memorize the songs for performances."

What is HOT music to you?

"Jazz is probably what gets me most excited or enthralled when it's played in an intimate setting because it's a conversation between the instrumentalists and has so much depth and creative potential."

- Agreed! Jazz is indeed a versatile genre. -- Ann
Name your top 3 most influential musical figures of all time?

"This is a hard one to narrow down, but... Bill Evans, Mose Alison, Neil Young."

What one word best describes you as a musician?

"Mellifluous."

-o0o-
Visit Aurore Sibley's Official Webpage:
https://www.auroresibley.com/